As we continue to celebrate Literacy Land's birthday this month, I'd like to introduce myself! My name is Daliene, but many teachers know me as
Not JANE
(Not Just Any Nerdy Educator). I'm excited to join the Literacy Land blog and share my RtI instructional strategies as well as Professional Development ideas for intervention and reading teachers.
During my 11 years of teaching, I've had the privilege of teaching in grades K-8 in three different states and two countries. I started my career as a middle school science teacher, transitioned to intermediate ELA, loved being a Gifted and Talented Coach K-5, and enjoyed two years as a first grade teacher before joining the world of K-5 RtI Reading and Math Intervention. (Just typing that list feels exhausting!)
Though each move provided the challenge of learning sometime new, it also gave me the experience with learner needs across the grade levels. It is often easier for me to see the big picture because I have lived it as a teacher at some point along the way.
This helped me realize my goal is to share with you about my passions vs. my expertise. Having such a variety of experience can at times make it difficult to define what my niche or expertise might be. One might say it is my ability to quickly adapt to the different ages and ability levels I work with in RtI. My true passion however, is my love of incorporating useful small-group strategies and education technology in my classroom, as well as sharing current and relevant professional development tools with my teachers and staff.
One of my favorite tools to use for professional development is
Twitter
! I love joining in weekly Twitter chats related to reading and intervention teaching. Whatever your interest or grade level, there is probably a Twitter chat for you! I love hearing fresh and new ideas from teachers all over the world. Their Tweets often help me get out of a planning or creativity rut. For example, tonight I'll be joining the #Read4Fun chat all about Reading Resolutions hosted by
ILA
. I find it difficult at times to keep up with the latest and greatest literature out there, and these chats are full of other teachers and library media specialists who always have great recommendations!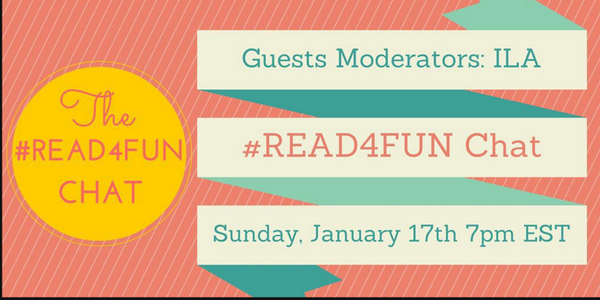 Some people may be hesitant to join in a Twitter chat. The first few times it can feel overwhelming, especially if it is a popular chat and the feed moves quickly. Have no fear! Many chat hosts will "Storify" their chat, which is essentialy a slide show of all the tweets that used their chat hashtag that day. This is a great way to quickly read through ideas and information shared. If you want to know more about using Twitter, I'll be sharing a tutorial and more details in the coming weeks.
How has Twitter helped me with RtI? When I first started this job, I felt very isolated. I didn't have much district-provided PD or support for something that was completely new to me. I turned to the power of the internet and social media for ideas. I was quickly able to find other intervention teachers sharing ideas on Twitter, which then led me to their blogs, other collaboration spaces such as Voxer, and even a mentor I would have never found were it not for the power of educators sharing their knowledge and ideas online!
I look forward to sharing more about RtI and professional development with you. Cheers to a new year for Literacy Land and to each of you who come here to read and learn!